Introducing flavored aligners.
SmileDirectClub, the invisible aligner powerhouse and inventor of orthodontia without office visits launched three new types of aligners on April 1st, 2019: canine, Bluetooth and flavored.
The world laughed with us, at us, and about us: USA Today, Washington Post, Mashable, MarketWatch, Elite Daily, MediaPost.
Teeth have never tasted this tasty
Audio spots ran on Spotify, Pandora, and the still terrestrially-relevant Ryan Seacrest show. Videos on social media had taste buds high fiving. And we worked with Pinterest to create feed takeovers on food-related search terms. The Pinterest team used this in their 2019 best-in-class deck they sent to all their brand advertisers.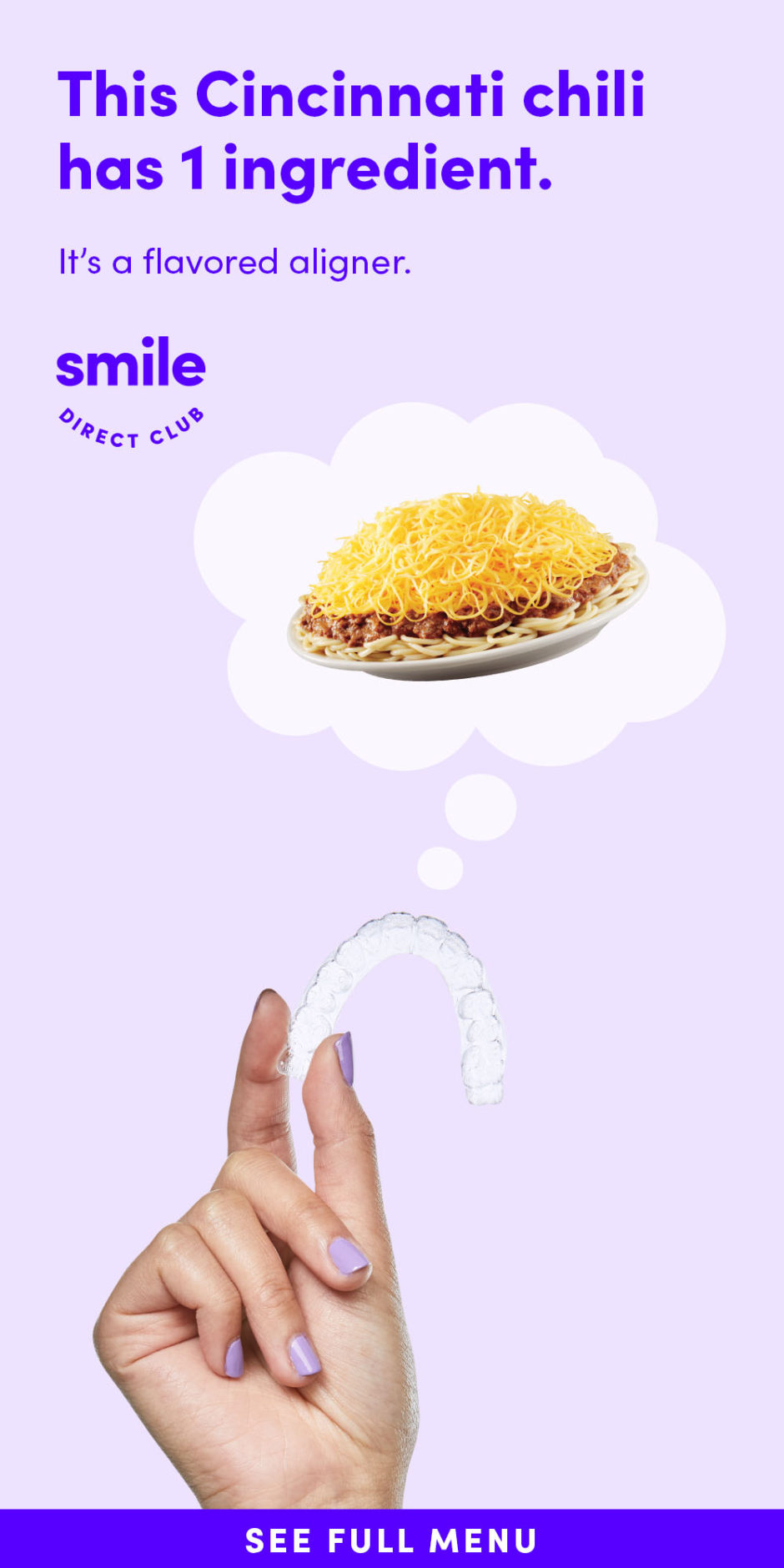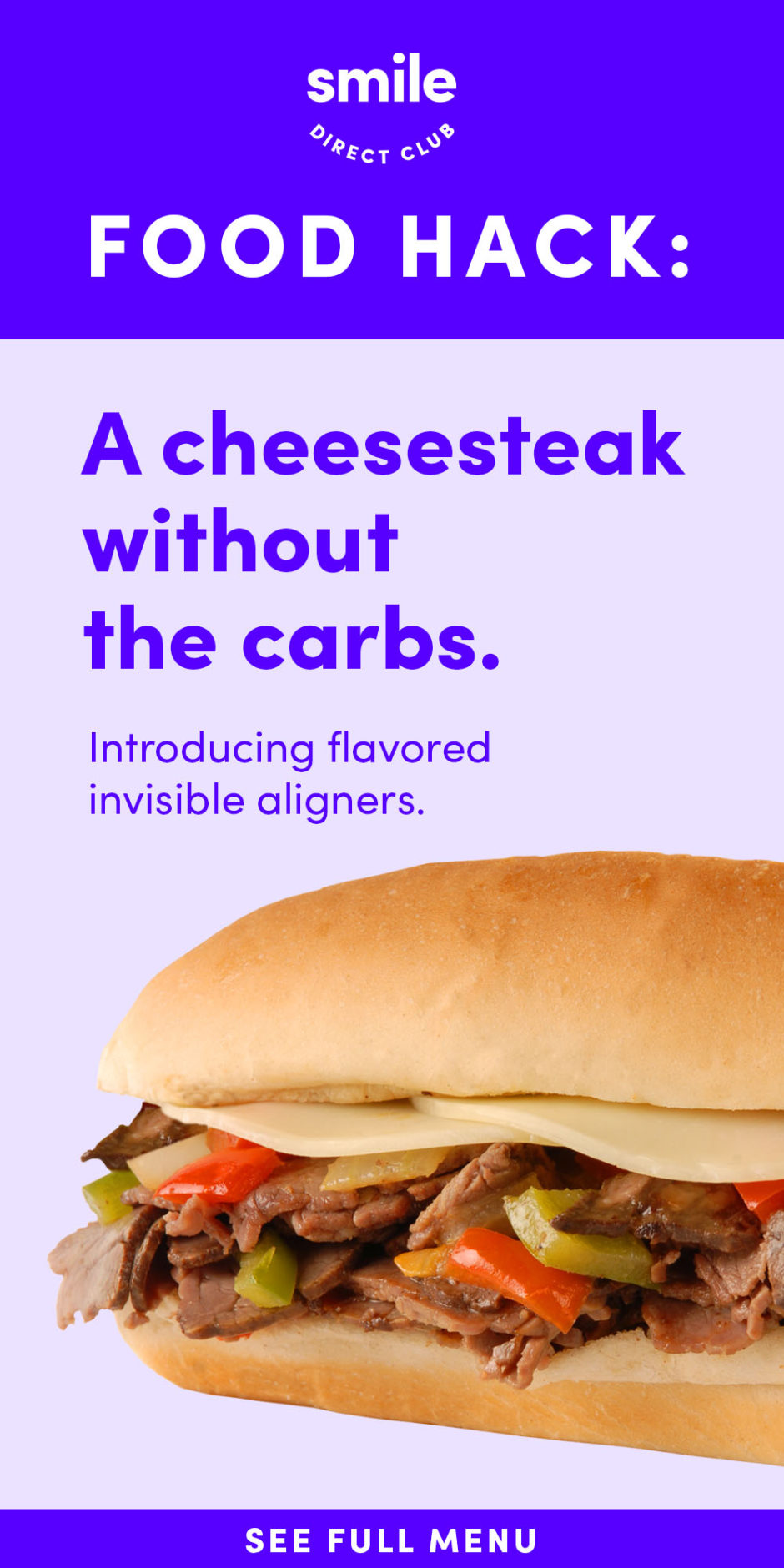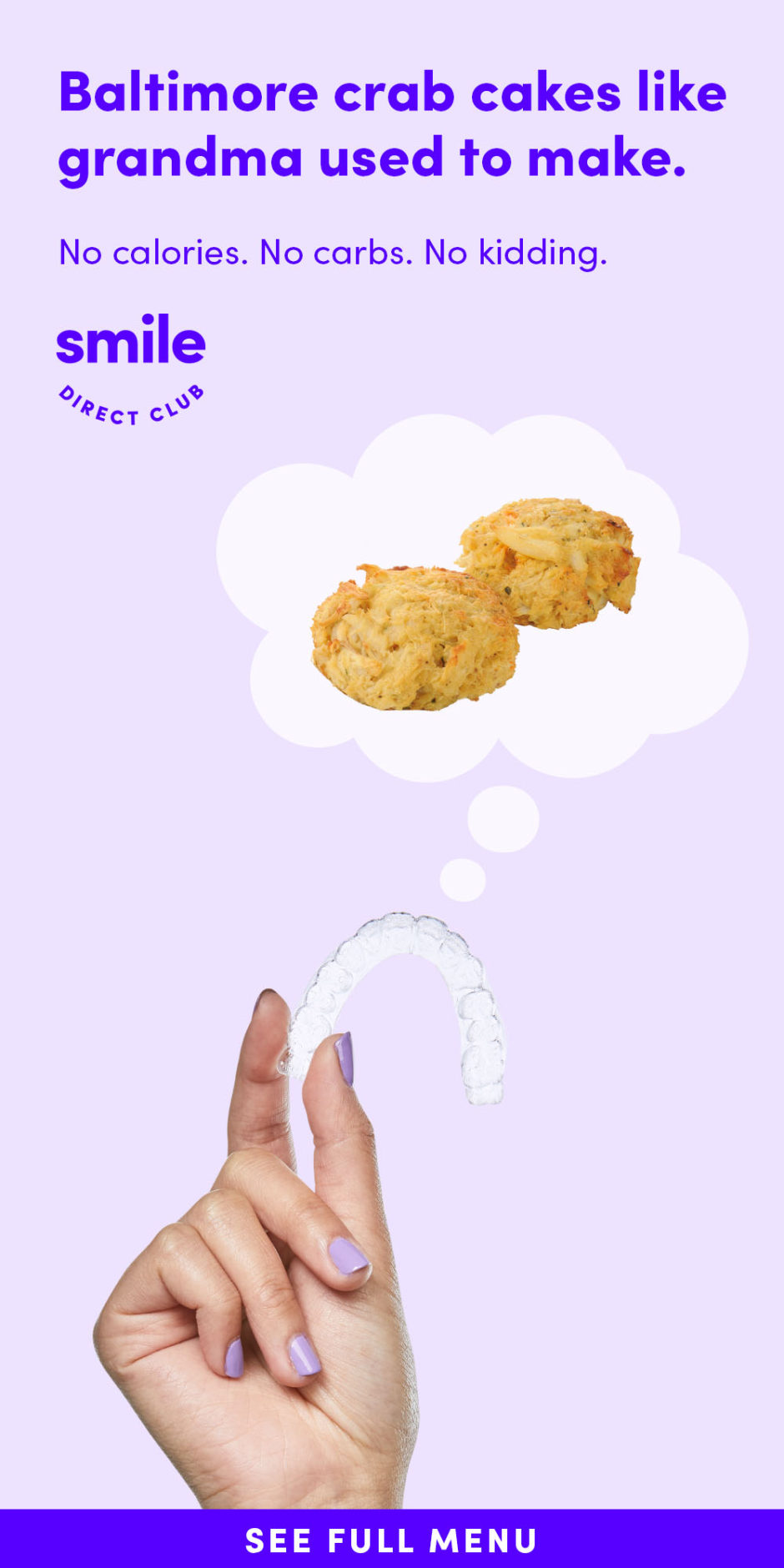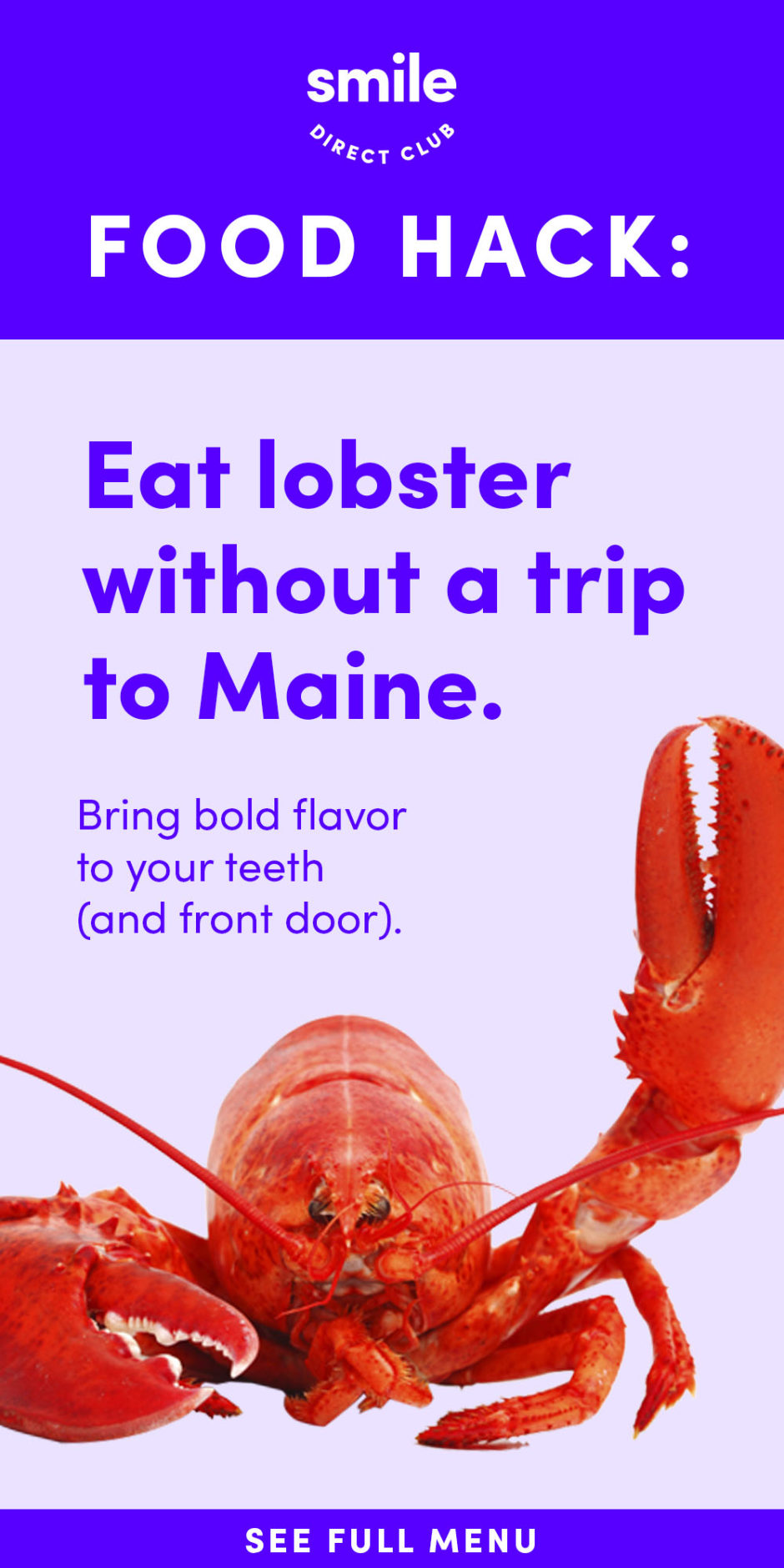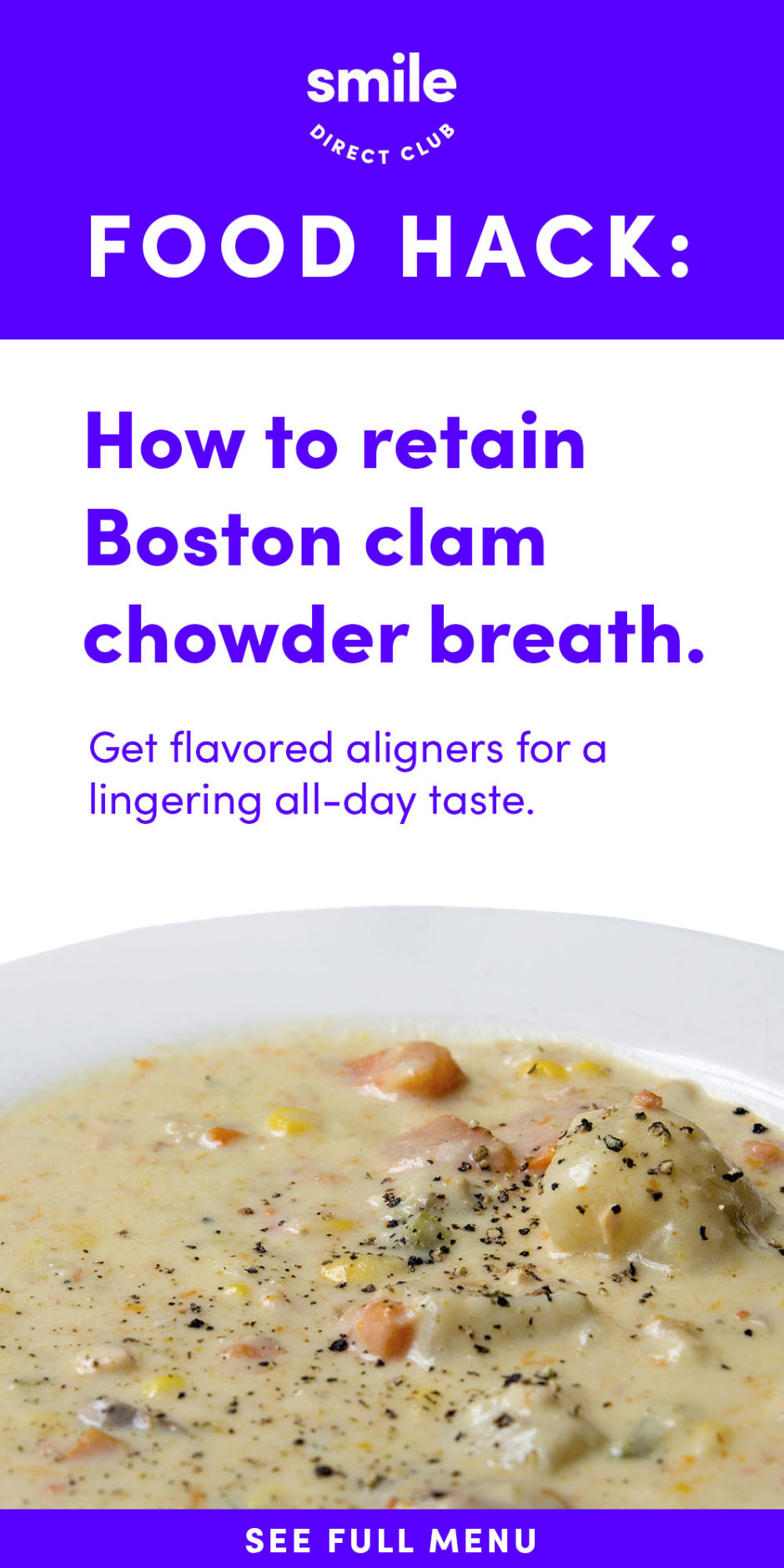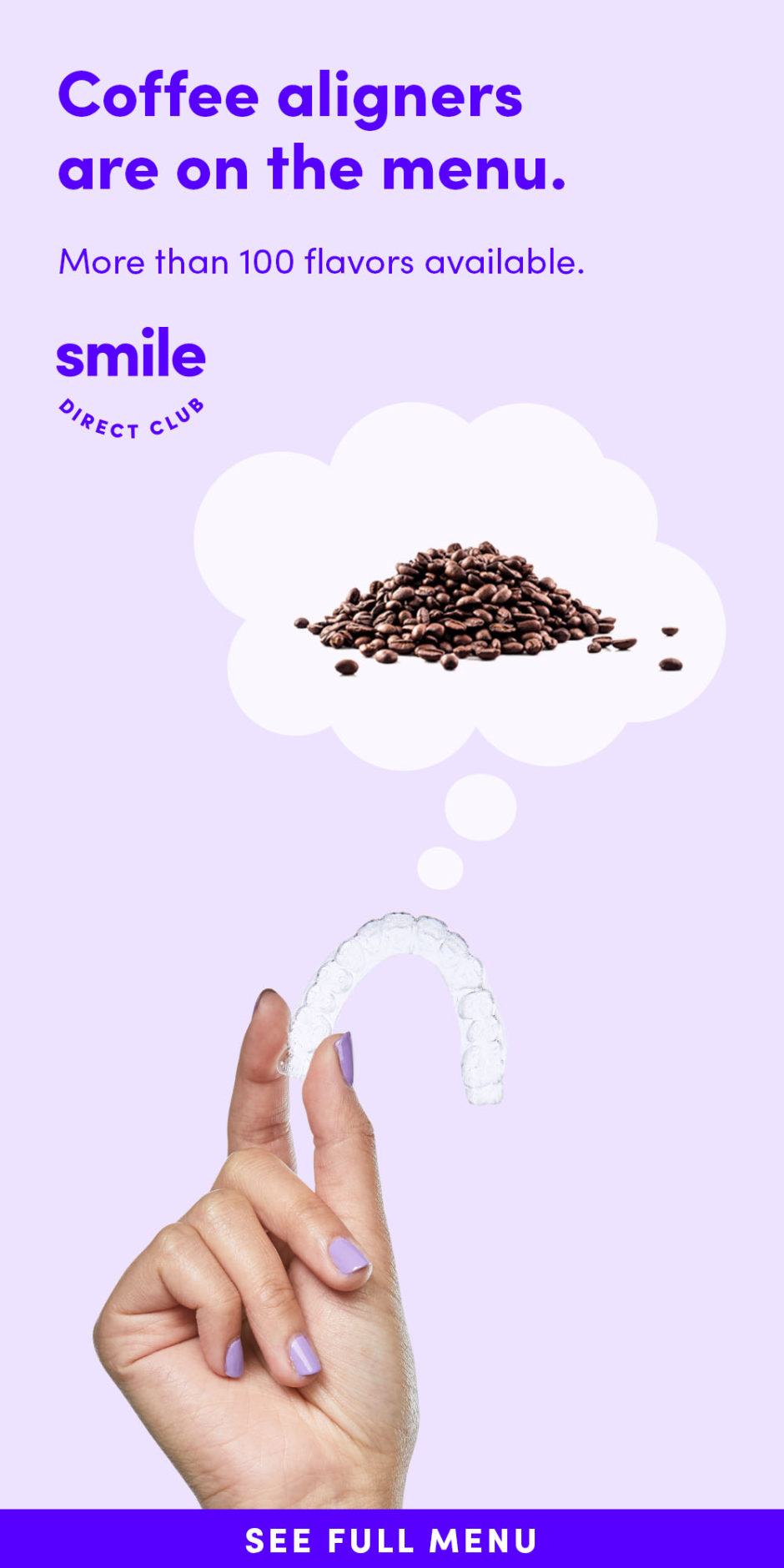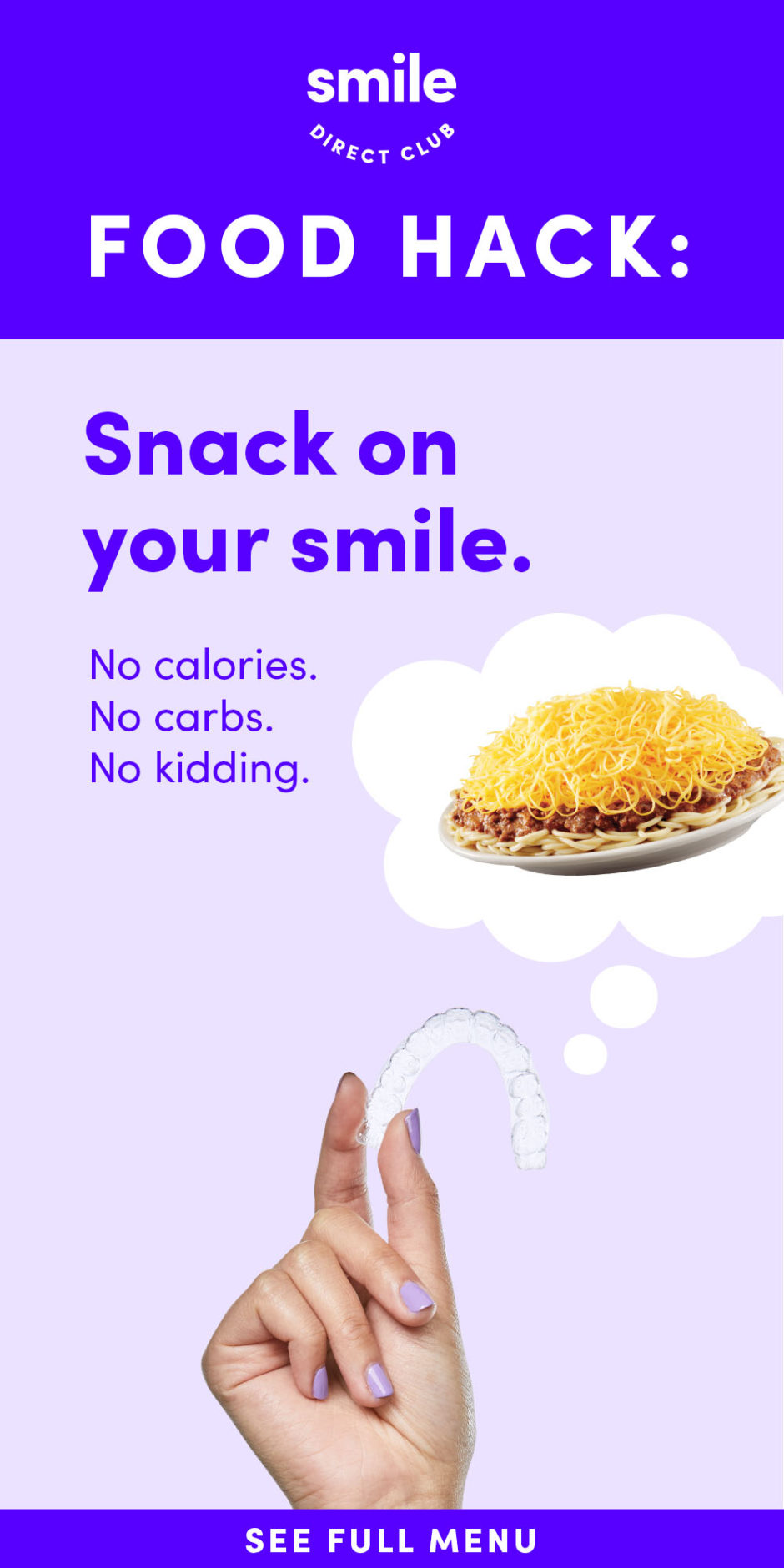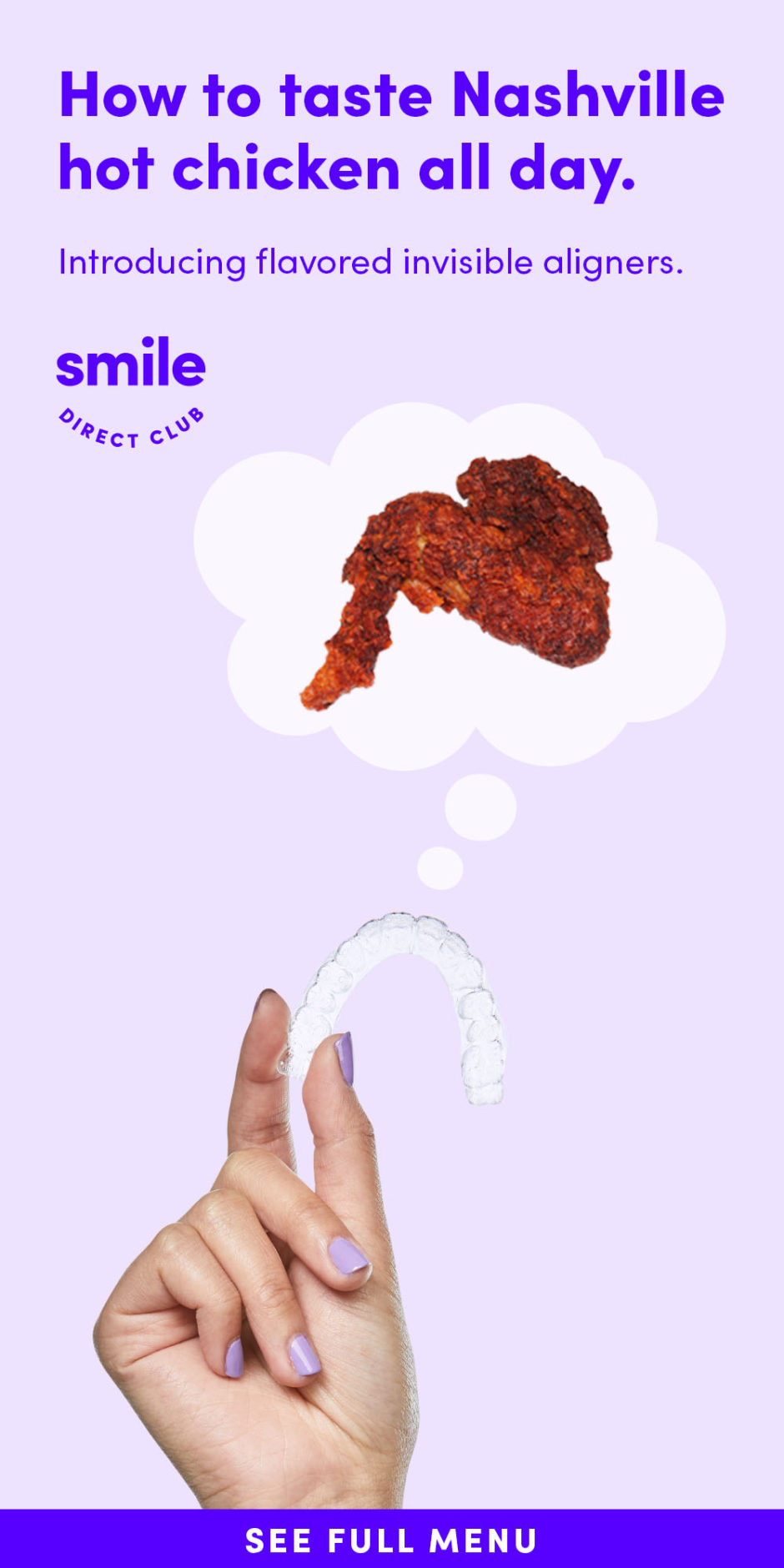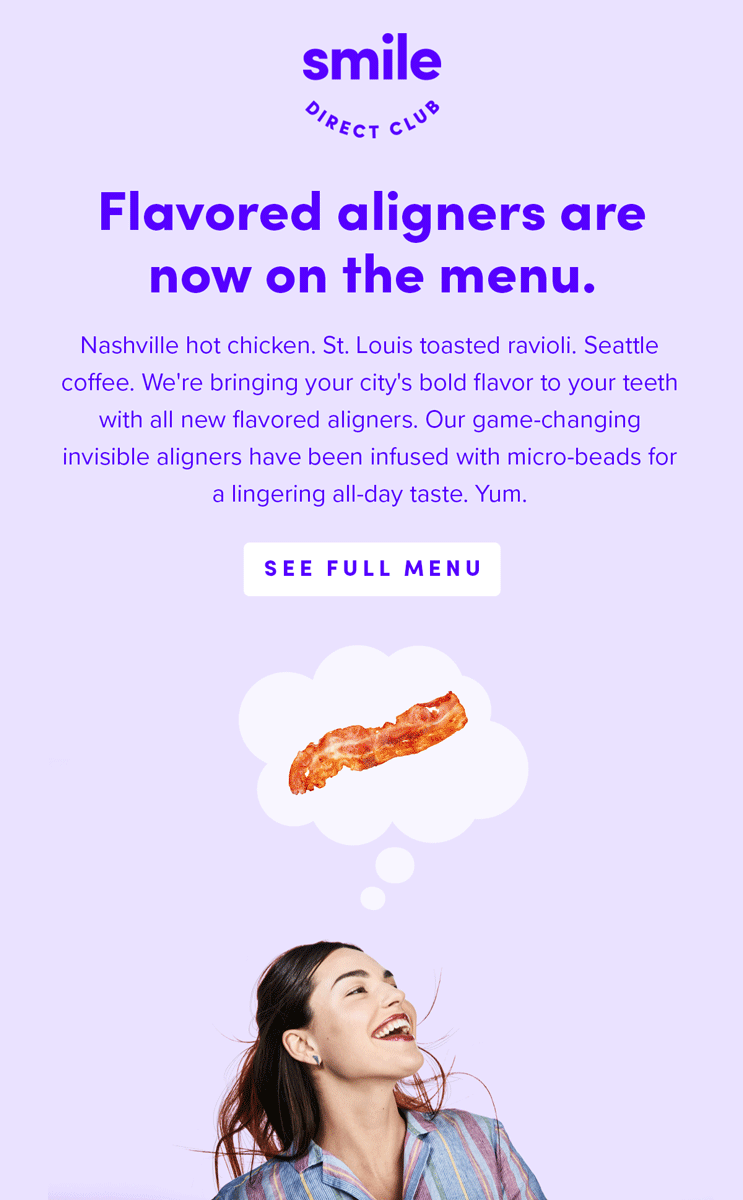 Influencing food influencers.
Partnering with food influencers like @food_ilysm, @eat_this_, @nashville_eats, we concepted, shot and designed stories for them to post. Each one aligned with their personal brands and aesthetics.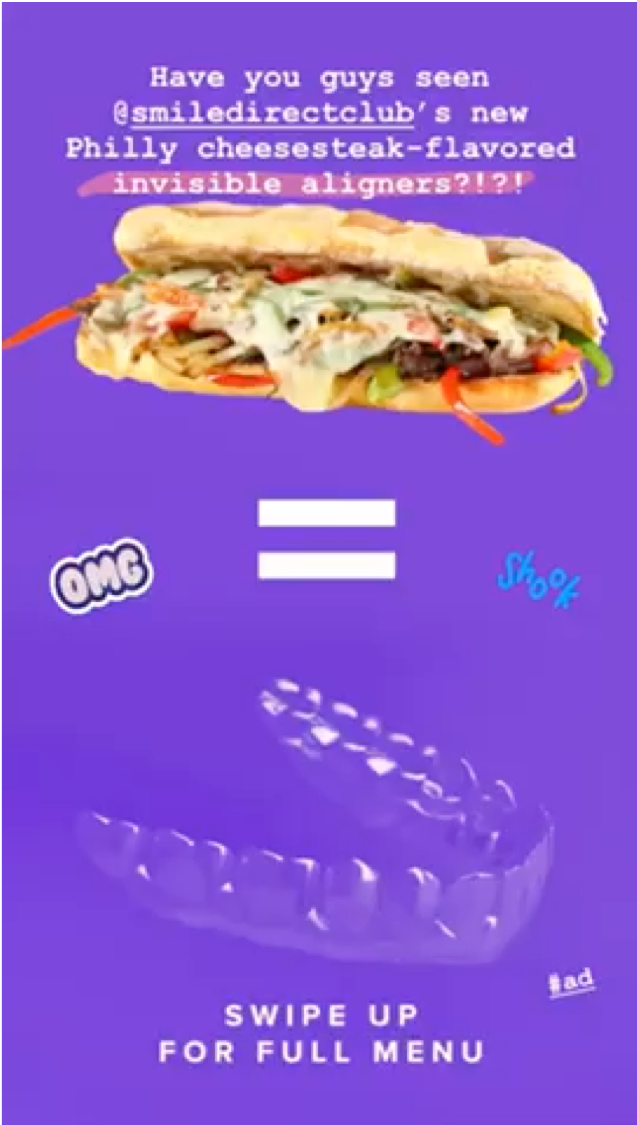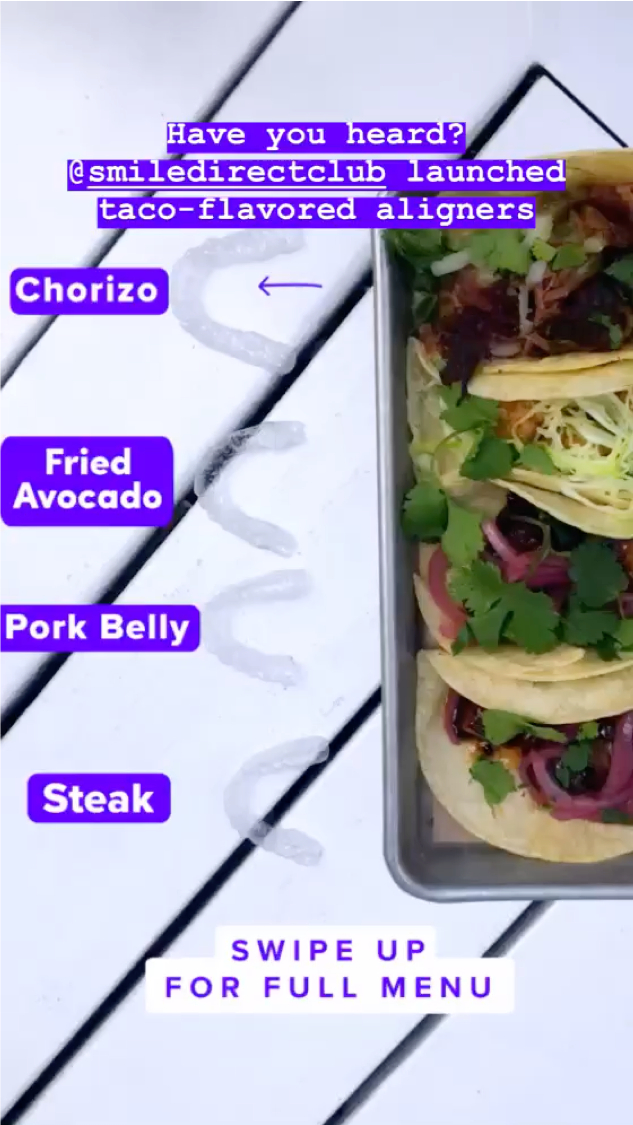 The full menu.
Every ad drove the salivating public to a landing page to see more flavors.
People could submit what flavor they wanted to see next. (Yeah, okay we stole that one from Doritos. Sue us. Well, no please don't sue us this is a fake product.).
Everyone who submitted a flavor was presented with $150 off real invisible aligners for being a good sport.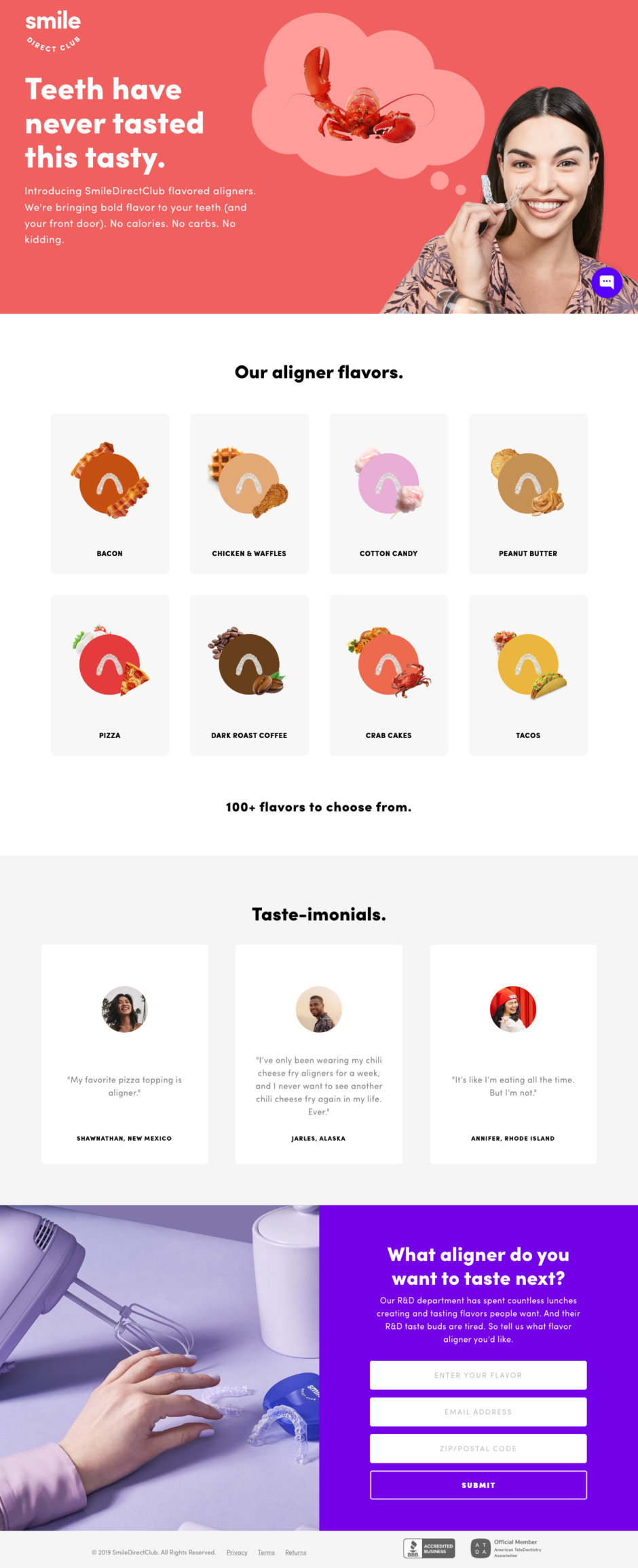 I was the maître d' of flavored aligners alongside a talented group.
AD: Sam Fitzgerald
Designer: Zach Halfhill
Photographer: Cymone Wilder
Editor: Gage Lozano