The folks at Straub are selective, choosing only to build structures that serve—buildings where communities can live, work, learn, play, pray, etc. etc.
And they've been doing it for more than a century.
It was time for their identity, their story, their voice to reflect their history and where they're going.
Before

After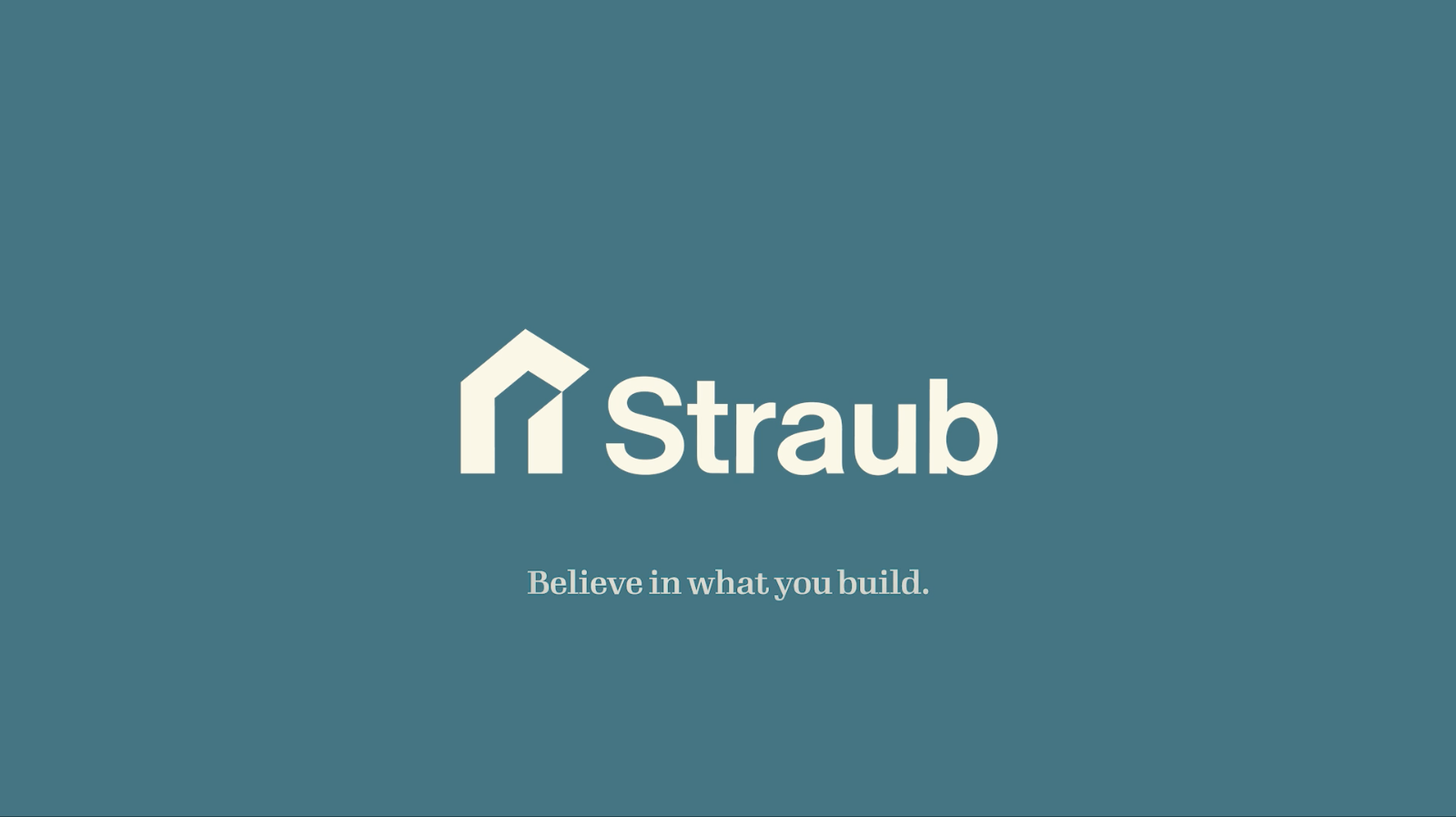 The new (but, really, 100-year-old) Straub story.
Community can't be built with bricks, concrete and steel.
The sense of belonging and responsibility to look out for each other doesn't originate from a collection of buildings. It comes from how people use those buildings. It comes from a vision of what a building can be.
With every project, every decision, every nail, Straub creates spaces that foster what community means to you.
That's Straub's vision. And if it's yours, too, let's get to work.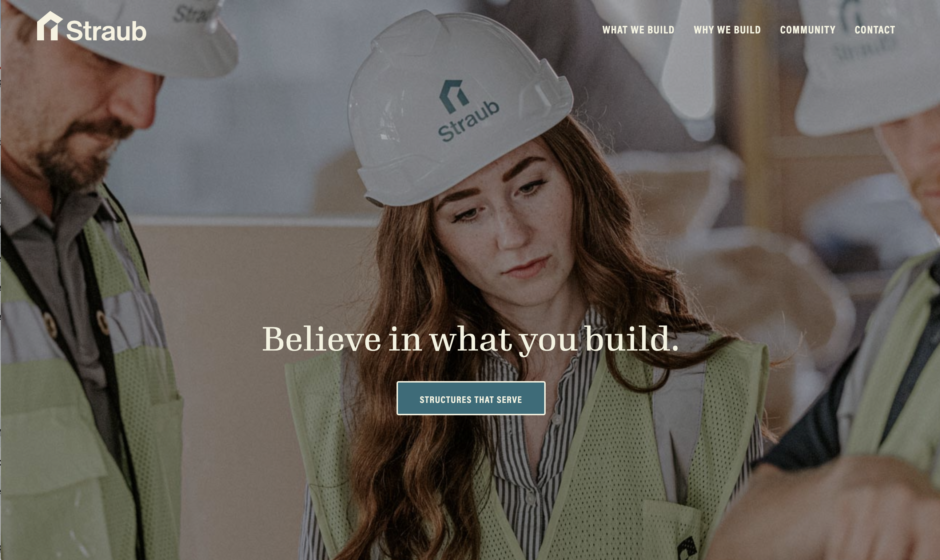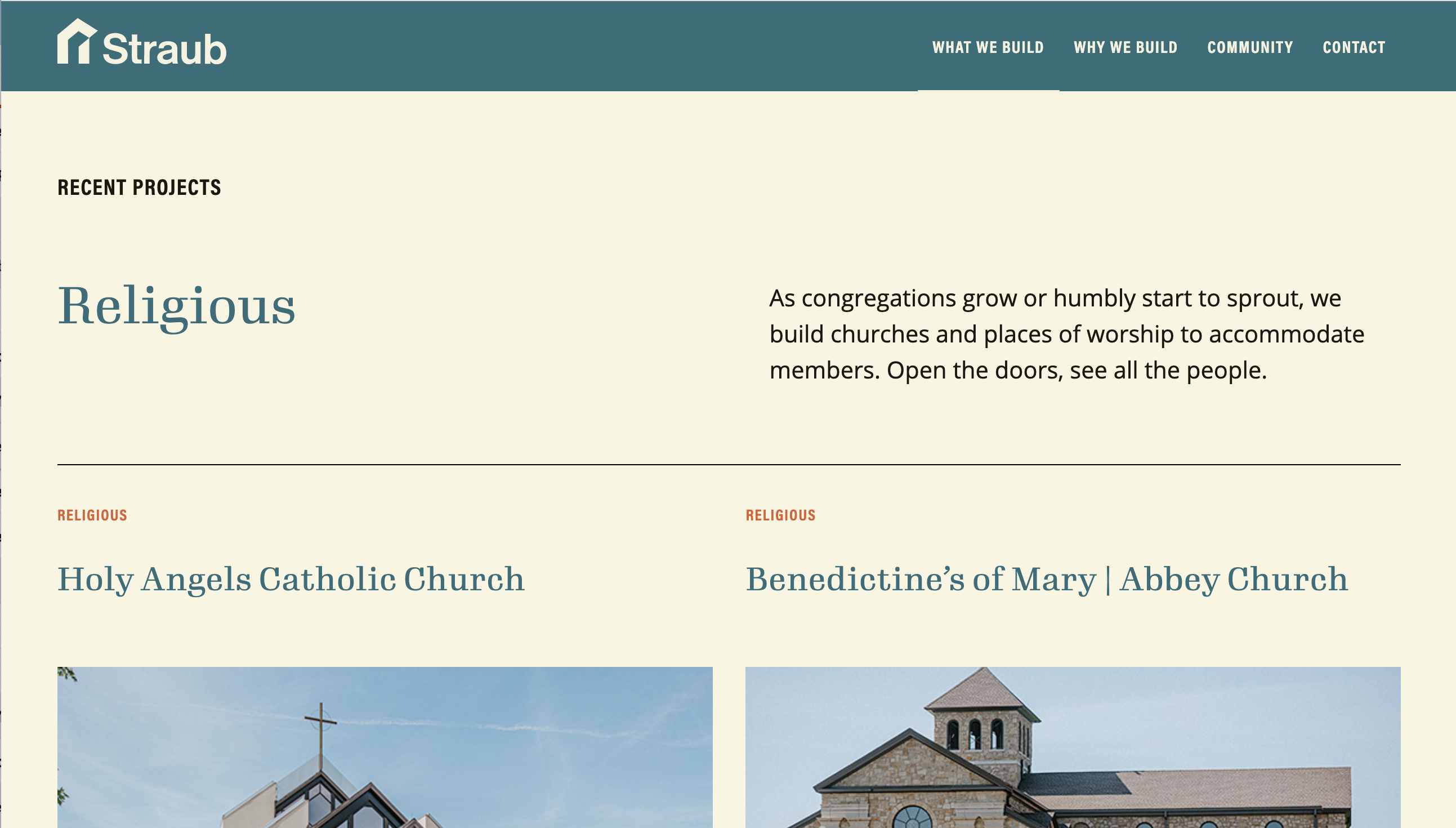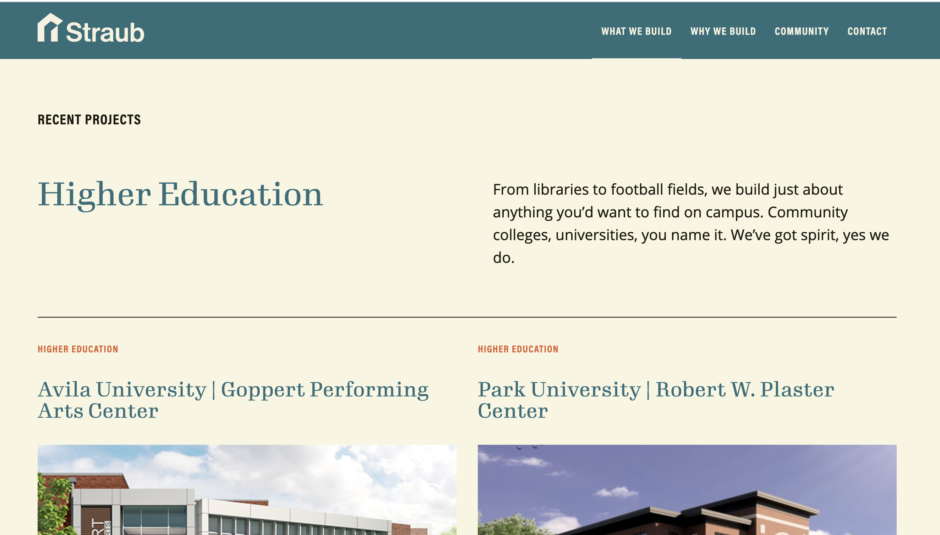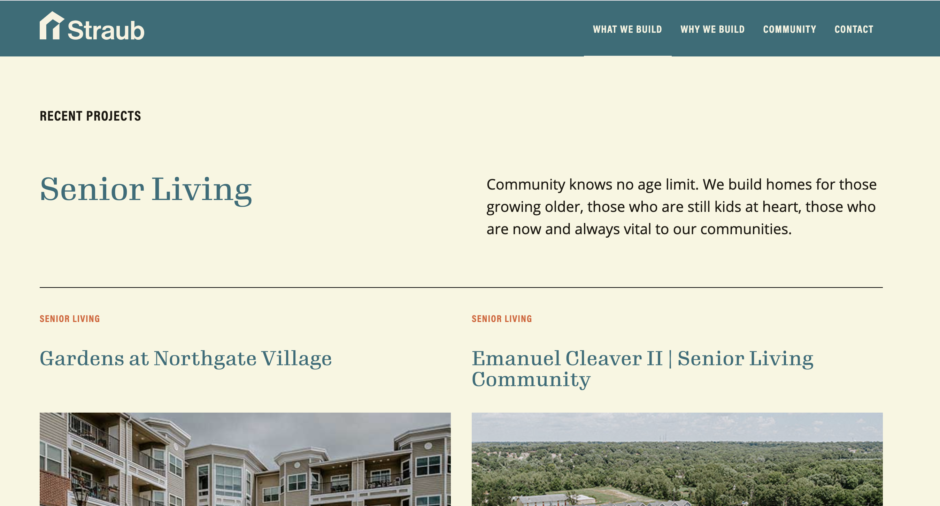 ---
Art Direction + Design: Benten Woodring
ACD Art: Megan Collins
CD: Shelby Matthews
Brand Strategy: Olivia Shelton